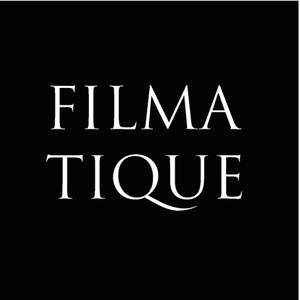 Filmatique (http://www.filmatique.com/) is a website that caters mainly to people who have grown tired of Netflix's inconsistent quality and poor user interface. It offers fresh, new, and mostly foreign, films, from unknown directors and exotic locales. The site organizes these films into collections, in which each film has a common theme that connects it to the others; for example, Filmatique recently uploaded the "Post-Soviet Cinema" collection, which contains films from the former Soviet Bloc, including Kyrgyzstan, Tajikistan, and Georgia. These films concerned themselves with, among other things, the progression of technology and its encroachment on the traditional lifestyle of the Central Asian people.
The service has a heavy focus on marginalized people. As well as the traditionalist Central Asians mentioned above, people living on the brink of poverty, or indeed beneath the poverty line, are common subjects. A majority of the films deal with LGBT issues, particularly same-sex relationships in developing countries, where such relationships may be threatened by the dominant social norms or values. These themes are very socially topical, and if Filmatique sticks around through the coming years, it will be interesting to see what sorts of films it will select, and how that will reflect on the countries and directors represented by the site.
The website has a modern, minimalist design. In addition to the "Library" page, which features a spread of posters from the films offered for streaming, the site publishes interviews with featured filmmakers, essays on featured films, and "Questionnaires," though how these are differentiated from the interviews is unclear. Each interview, at the end of the article, offers the option to watch the film, and presents the other curated interviews, with names and pictures, at the bottom of the page. Each interview that I investigated, out of at least twenty-four available, was exclusive to Filmatique. Every section of the site can be reached easily from the top navigation bar. The streaming page is simple and easy to use as well, with few controls, save for volume and picture quality. It features a player that will pop out as you scroll, and a comments section; at the time of writing, there were no published comments on any of the films that I watched. My only complaint with the player is that the mouse cursor will often fail to disappear when left on-screen, forcing the user to either move the cursor to a far corner, or to a second monitor. Naturally this issue would not be present if viewing the films on a different platform.
Speaking of which, Filmatique offers several options with which to view its content. These include the standard mobile devices and tablet computers, of course, but, in addition, Filmatique can be viewed through Apple TV, Chromecast, and even Roku. This is possible through the VHX app for mobile devices, both Apple and Android, as well as Apple TV. For Roku, Filmatique is accessed through the VHX channel. This is a thoughtful concession to the increasingly diversified home viewing market, where it's often unwieldy to run an HDMI cable from a laptop or desktop to a central console or larger screen. Covering Roku and Apple TV is an especially good choice, and one can imagine that internet-capable video game consoles, such as the PlayStation 4, could receive support in the near future.
At 5 USD per month for a subscription, Filmatique over-delivers. With a subscription, you can view all previously featured films, all essays, interviews, and questionnaires, and other content. Filmatique also releases one new film a week, every week. At the time of writing, there were twenty-four films available to stream, and seven films that were archived. The archived films are not available for streaming, but their posters, information, and trailers remain on the site. In the unlikely event that a subscriber views every film in the library, they can still look forward to a new release on a weekly basis. I would highly recommend this service to serious fans of film. It is more focused and streamlined than Netflix (its main competitor), and many other streaming services. It's a great way to watch foreign films that might otherwise be very difficult to view, and to learn more about mostly unknown regional film scenes across the world.
Author Biography
Emmett Williams is a senior, double majoring in film studies and history. His interests mainly include exploring the intersection of film and history, as well as examining political history.